Trump Supporters Interrupt Donald with Patriotic Texas Move – His Fans Send a Chill Down America's Spine by Singing the Anthem
What's Happening:
No matter how hard the left tries, they still can't take down Trump. Currently, the D.C. swamp (along with leftists in New York) is manning numerous investigations, commissions, and potentially criminal prosecutions against the 45th president.
How's that working out for them? Trump continues to be a major influence in the 2022 midterms. He was in Texas recently, to host a packed-out rally. And, he once again hinted at his 2024 plans.
From Twitter:
TRUMP: "In order to make our Country successful, safe, and glorious again, I will probably have to do it again"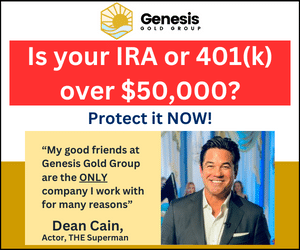 TRUMP: "In order to make our Country successful, safe, and glorious again, I will probably have to do it again" pic.twitter.com/t0suR8tKHQ

— Benny Johnson (@bennyjohnson) October 23, 2022
Once again, Trump teased at his 2024 plans. He's yet to make an official announcement. It is likely he will announce his plans (whatever they might be) sometime after the midterms. But that wasn't even the highlight of this rally. While decrying Pelosi and her J6 committee, Trump was interrupted by what he thought were at first protesters.
Not quite.
From The Washington Examiners:
The audience at former President Donald Trump's rally in Texas broke out into singing the national anthem Saturday night…

Trump, wearing one of his red "Make America Great Again" hats, smiled and clapped as the crowd ended with the "Home of the brave" line and began cheering loudly.

After a round of "USA" chants, Trump again spoke into the microphone saying, "Wow that's so beautiful. You know when this whole big group stood up, I said, 'Oh we have protesters.' And you know what? They are protesting. They are protesting what's taking place in our country, and it's so bad, and so wrong."
Trump supporters at his rally in Robstown, TX sing the National Anthem.
WATCH LIVE: https://t.co/CshRFQxxD5 pic.twitter.com/bIjN7Jb2fe

— Washington Examiner (@dcexaminer) October 23, 2022
Democrats should be scared of Donald Trump. Because not a single liberal politician can muster this kind of patriotism and enthusiasm among voters. Barry Obama couldn't even do it. While giving a speech in Robstown, TX, Trump paused as a group in front started singing the National Anthem. Soon, the entire venue joined in the song.
Trump gladly waited for them to finish, even as they chanted "USA." He celebrated the spontaneous outburst of support for our country–and called it a "protest" against the corruption going on in D.C. You just won't see this kind of thing at a Democrat rally (if they can even fill a venue for a rally).
The Democrats can't muster this kind of love for America, while they insult our traditions, slander their neighbors, and lecture patriots for embracing their freedoms. And Democrats know they can't–because deep down inside, neither they nor their supporters love America.
That's why they are fighting so hard to destroy it.
Key Takeaways:
Trump held a 2022 midterm rally in Robstown, TX.
During his speech, the crowd broke into singing the National Anthem.
The 45th president also teased a possible 2024 run.
Source: Twitter, The Washington Examiner, Twitter