Donald Announces Brave Exploration, Sends Iron-Fisted Message To China And Russia
President Trump believes America should be the leader in every area, and he's taking concrete steps to make America great again.
After 8 years of trying to tear down our standing in the world, Obama made our nation shrink before global giants like China and Russia.
They forged ahead where America used to pioneer and excel—and Donald thinks it's time for the United States to retake its place, both for our pride and our protection.
That's why he made an unprecedented announcement that America should have a 6th branch of the military and go boldly where no man has gone before.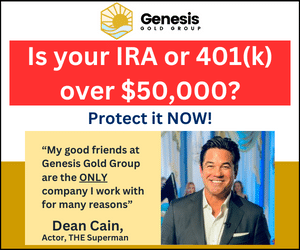 From 13WMAZ:
Trump says the United States will "be the leader by far" in space and looks to revive the nation's flagging space program.
President Donald Trump is announcing that he is directing the Pentagon to create the 'Space Force' as an independent service branch.
Pres. Trump meets with the National Space Council: "When it comes to space — too often, for too many years — our dreams of exploration and discovery were really squandered by politics…we're going to be the leader by far." https://t.co/AfEIFrfeM5 pic.twitter.com/RkGOV0rmA8

— ABC News Politics (@ABCPolitics) June 18, 2018
This truly is a unique plan, but one well worth considering with the military capabilities our rivals have been developing in space.
If we do not take big steps now, we could be left defenseless against attacks from space, or the inability to place and protect communication devices our country relies on so much.
But that's not Donald's only focus:
Trump also vowed to soon return the United States to the moon and to reach Mars.
The president framed space as a national security issue, saying he does not want "China and Russia and other countries leading us."
I remember as a kid wanting to become an astronaut (who didn't?) and thought I could be one of the first astronauts on Mars. But NASA kept pushing that date back.
Unlike the 1960s or even the years that followed, America failed to push forward into new frontiers, instead letting government bloat slowly consume our space program. By the time Obama took over, he wanted NASA to focus on climate change.
We had to rely on Russia to get to space and the International Space Station we had helped build.
But no more. We will lead, not only on Earth, but now in space again, all thanks to America's visionary leader.
Source: 13WMAZ