EXPOSED: Top Doctor Reveals The Shocking Truth Behind Transgenders Who Get Surgery
Ever since former President Obama pushed transgenderism as a major platform, the left has turned it into a fiasco.
Transgenders, a relatively small number in our population, are treated like a protected minority.
Democrats have exploited them like they exploit so many other groups, and if you dare question the ideology behind transgenderism, you're immediately branded a bigot.
But the facts are clear: transgenderism is a serious issue that deserves more than the canned responses the left gives.
In fact, there is one tragic, ugly reality the left is ignoring…
From Western Journal:
"Dr. Miroslav Djordjevic, a world-leading genital reconstructive surgeon, says he and other colleagues are seeing…

…increasing numbers of those who have undergone sex-change surgery wanting to transition back.
'Those wishing the reversal, Djordjevic says, have spoken to him about crippling levels of depression … following their transition and in some cases even contemplated suicide,' the British National Post reported…"
'When he went back with his preliminary findings that suggested growing numbers of young people, particularly women, were regretting gender reassignment.'"
It is extremely common for people who undergo gender reassignment surgery to regret it later.
Many people make the choice when they are young and confused.
Add to that the pressure the left puts on them to "stand up" for this issue, and transgenders rarely get the help they need.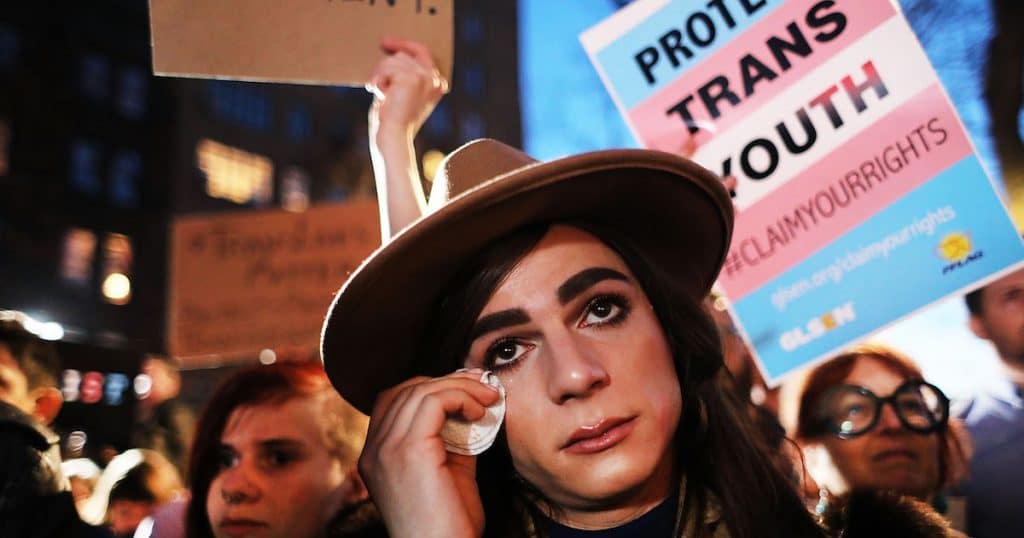 More often than not, once the person is older, they realize the mistake they made. But undoing the process is far from simple…
Democrats and transgender activists don't want you to know about this.
They want you to think gender is "fluid," and that a person can decide what gender they wish to be.
They ignore the very real fact that transgender Americans struggle with a variety of mental health issues. Many wrestle with depression, especially young adults.
These people deserve compassionate care, not to be used as props for the progressive left.
Source: Western Journal