DNC Chair Caught Lying Through His Teeth About 'Record-Breaking' Fundraising
What a surprise, a democrat caught lying. In the wake of President Trump's rise to dominance, liberals have gotten desperate.
They know the White House is spoken for until 2024. Their only hope is to claw back a few seats in Congress. But morale is low and Americans just don't care. What do you expect from a party whose only platform is to hate Donald Trump?
Yet good old Tom Perez won't be deterred. He wants you to believe the DNC is roaring back. And he has some numbers that…er…prove it.
From Washington Post: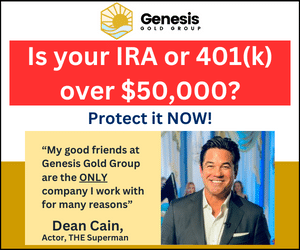 Pressed about these lopsided financials on C-SPAN, Perez said he was upbeat about the DNC's resources heading into the congressional midterm elections. Democrats, he said, raised more money in January 2018 than in any previous January. (The DNC was founded in 1848.)…
The DNC raised $6 million in January 2018, according to its most recent filing with the Federal Election Commission. That was below what it raised in January 2014 ($6.6 million), January 2012 ($13.2 million), January 2011 ($7.1 million) and January 2010 ($9.1 million).
DNC spokesman Michael Tyler said Perez had a slip of the tongue on C-SPAN and did not mean to claim a historical record. "Tom meant to say that we raised more money in January than we had in any January since 2012," Tyler said. It's quite a blunder, since the DNC's history began 164 years before 2012, but at least Perez is conceding the error.
What about the $6.6 million raised in January 2014, though? For those keeping score, that's more than half a million dollars more than in January 2018.
Wow. Democrats raised more money in January then they ever had in the month of January! That's an odd boast, sure. And it wasn't even true.
But since when has Perez ever been expected to tell the truth? This is the guy who, just recently, claimed Democrats were sweeping the elections in Texas. Except, they weren't. Republicans dominated the primaries and humiliated Perez's words.
Perez is the captain of a sinking ship. Instead of owning up to the DNC's many sins, he just pretends nothing is wrong. The Democrats have betrayed the trust of the American people. They push an agenda few in this country could support. They've lost touch with our values, beliefs, and way of life.
Will they make an about face and reconnect with America? Of course not. They will lie and cheat to get back into office. Once there, they will continue their campaign of pushing un-American ideas onto the public. They will erode our economy, rights, and traditions to impose their will. And it will only get worse from there.
So, it comes as no surprise that their top dog is lying through his teeth. He will say anything to make the DNC look good. But it's not working. America knows the party is sinking. Raise as much money as you want, you won't be able to win over the country.
Source: Washington Post