DeSantis Launches Billboard in Blue State – And It's Telling Residents to Do 1 Thing
What's Happening:
Florida Gov. Ron DeSantis is known for scoring major wins for his state. Even during the dark days of COVID, he saw the Sunshine State thrive, as other states crumpled. A mass exodus of Americans moved from many blue states to Florida in the ensuing years. That has led to a boom in building and commerce, as Americans resettle in the state.
It appears DeSantis continues to make efforts to improve Florida. While other states defund police departments, DeSantis gave police pay bonuses for relocating there. Now, it appears the governor is on a warpath to send a message to "defund" states. Because he just targeted a major blue state with billboards.
From Fox News:
Florida Gov. Ron DeSantis' office is launching billboards in Illinois to encourage law enforcement officers in the state to "make the smart move" to Florida after Illinois approved allowing noncitizens to become officers and is eliminating cash bail…

The billboards tout a $5,000 signing bonus for out-of-state police officers who relocate to the Sunshine State as part of its law enforcement recruitment bonus payment program signed into law by the Republican governor in 2022.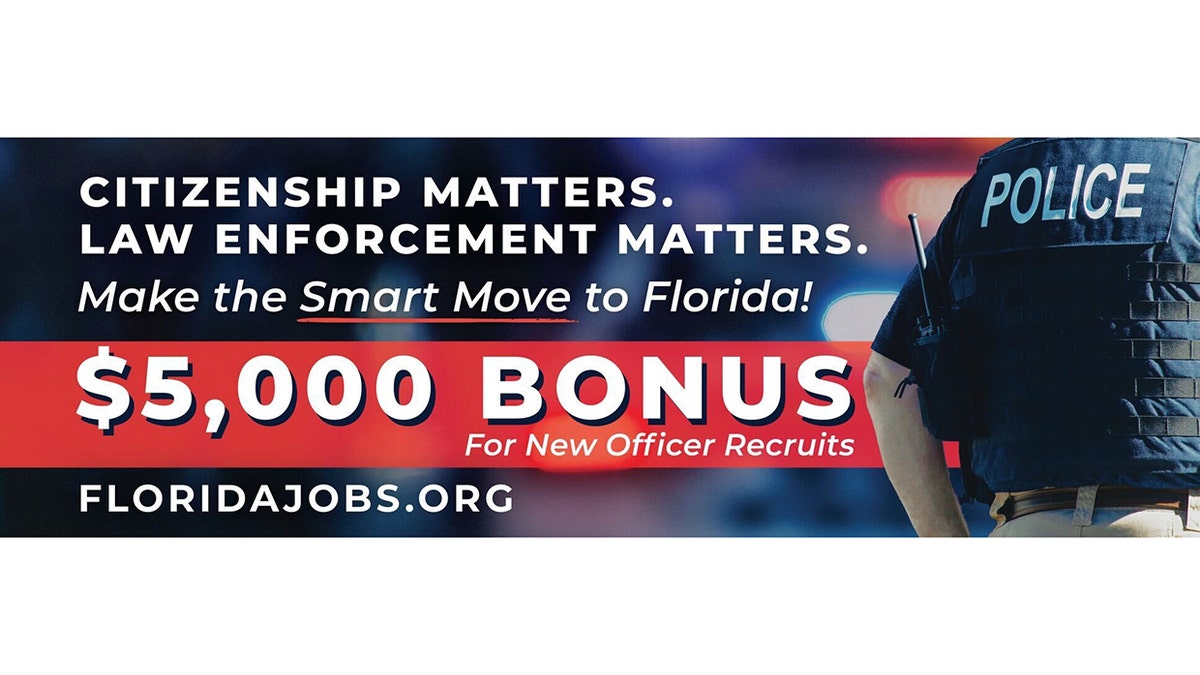 Gov. Ron DeSantis has put up billboards in Democrat-run Illinois to encourage police officers to relocate to Florida. The state is offering a $5,000 bonus to police who move to Florida and get a job at a police department.
DeSantis appears to be targeting Illinois after the Democrat-controlled state issued several controversial decisions. The governor is allowing non-citizens, perhaps even illegal aliens, to become police officers, a move that has been widely panned by residents. Illinois has also joined other blue states to eliminate the cash bail system.
In New York, this move has resulted in a sudden increase in crime. This comes as blue states push policies that demoralize police and incentivize shoplifting, carjackings, and even riots.
It is unclear yet how many police will take up DeSantis's offer. Reports indicate that major blue cities are suffering from dramatic decreases in police officers. Police have been leaving crowded cities overrun with crime–which pay less to officers. It is possible that many will leave Illinois and move to Florida.
Key Takeaways:
DeSantis posted billboards in Illinois, encouraging police to relocate to Florida.
The state is offering police a $5,000 bonus if they move there.
This comes as Illinois eliminates cash bail and implements other policies that hamper law enforcement.
Source: Fox News