Ron DeSantis Smashes Historic Governor Record – The Florida Sensation Just Raised the Largest Campaign War Chest Ever
What's Happening:
Gov. Ron DeSantis rattled the left's cages big time when he flew 50 migrants to Martha's Vineyard.
The media has launched attacks against him. They even got some of the migrants to sue him (good luck with that).
But what does America think about Ron? And his home state? Well, let's just say, they aren't agreeing with the left.
From The Western Journal: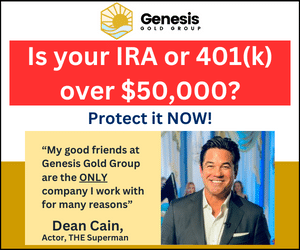 Florida Gov. Ron DeSantis has smashed fundraising records and has now raised $218 million for his campaign war chest, more money than any governor in U.S. history…

As Valiant News explained, "DeSantis's $218 million and change dwarfs the $176 million raised by Democratic Illinois Gov. J.B. Pritzker in 2018, and former Hewlett-Packard CEO Meg Whitman's $176 million raised in her failed California governor bid in 2010."
Democrats had knives out after DeSantis sent illegal aliens to Martha's Vineyard.
But soon after the event, reports came out that the Florida governor has smashed fundraising records.
He's raised $218 million this year–more than any other governor running for office in U.S. history.
These donations most certainly came from people inside and outside Florida.
DeSantis has become something of a rockstar among Republicans. He is not afraid to speak his mind.
He is a thoughtful and clever conservative. And he's transformed Florida, by simply keeping his campaign promises.
DeSantis is such a threat to Democrats, that even people like the failed Governor of California, Gavin Newsom, are picking fights with him.
But DeSantis continues to rack up one win after another for his state. Florida has become a leader among red states–something nobody would have expected a few years ago.
No wonder Americans are opening their wallets to support the man.
And who knows? Maybe one day he'll take his intensity to Washington.
Key Takeaways:
DeSantis broke records with a $218 million fundraising haul.
The governor's raised more money than any U.S. governor.
This comes after he shook up the left by flying migrants to Martha's Vineyard.
Source: The Western Journal