Top Democrat's Wife CAUGHT In Massive Scandal – Where Did $850M Go?!
And did her husband know about it?
Hey, when you can't account for $850 million in government funding, we have a problem.
A BIG problem.
It's even worse when you're the wife of New York City mayor Bill de Blasio.
That's right: according to reports published in Politico and Daily Mail, de Blasio's wife – Chirlane McCray – is caught in a fresh scandal.
And this one involves $850M she took for her mental health project:
"Bill de Blasio's wife Chirlane McCray cannot explain where $850million given to the mental health program she champions has gone, according to reports.

In the three years it has been running, organizers at ThriveNYC have largely failed to keep records of the initiative's achievements…

…and data that has been collected shows it lagging well behind targets.

Despite that, the program has been granted an even bigger budget going forward and is now on track to spend $1billion over five years."
So, let me get this straight:
Even though she can't she account for all $850 million, her program is getting even MORE money in the future?
Well, leave it to a Democratic-run state to allow this to happen. Corruption and leftists seem to go together like peanut butter and jelly.
While the idea for the project is a good one, Thrive reports that it's largely ineffective and is mostly just draining state government dollars.
Here's just as one example:
29 hospitals agreed to screen nearly 78,000 new mothers for post-natal depression each year.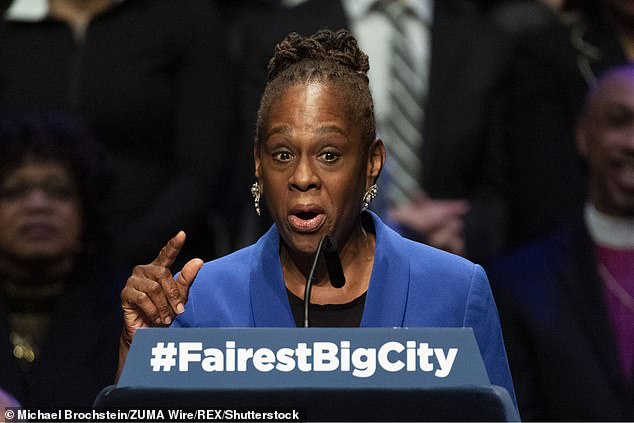 But between 2016 and 2018, only a little over 28,000 were screened and just 570 were offered help, a tiny fraction of the 12,000 – 15,000 estimated to require care.
Why do they need $850 million to help out 570 people? And what about the other failing elements of the project?
Rather than address these issues, NYC's answer is to simply give McCray more money.
So, how do you feel about this latest spending mess, New York taxpayers…?
Source: The Daily Mail