Democrat Double-Standard Revealed – They Go After GOP But Still Dismiss 100 Attacks on Pro-Lifers
What's Happening:
Democrats have kept shifting their 2022 narrative since the summer. They tried to make certain issues the main focus of the elections. But clearly, Americans are more concerned with how Biden's been hurting our economy.
So, Democrats pivoted and heaped attacks against Republicans. Biden, Pelosi, and every Democrat running for office have accused Republicans of being "semi-fascist," "threats to democracy," and even worse. They constantly point to one example, from over a year ago, to prove their drastic claims.
Yet, right in front of their faces, there is a massive crisis growing. They ignore it, exposing their hypocrisy.
From Fox News: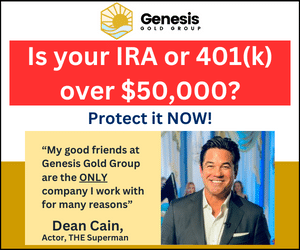 More than 100 crisis pregnancy centers (CPCs), pro-life organizations and churches have been attacked, some more than once, since the May 2 leak of the Supreme Court draft opinion in Dobbs v. Jackson Women's Health Organization, which overturned Roe v. Wade.

Fox News Digital previously reported that while more than a dozen attacks have been claimed by the left-wing pro-abortion group Jane's Revenge, not a single member of the underground group has been arrested.
Over 100 pro-life organizations have been attacked, vandalized, or firebombed since May. Of that group, 38 of the locations attacked were churches.
This unprecedented assault is a direct attack on Americans' First Amendment rights, both freedom of religion and speech (among other rights).
Yet, Biden's DOJ has not arrested a single person. Even though, a known group has taken credit for many of these attacks.
So, let's put all this together. A group of obviously left-wing, pro-abortion activists are breaking the law. They are putting Americans at risk by vandalizing and firebombing churches and pregnancy centers.
Their actions not only endanger lives but are a clear threat to our constitutional liberties and our democracy.
Yet Democrats have not only not arrested anyone, but they also refuse to even talk about this.
Meanwhile, they accuse law-abiding citizens as "threats to democracy" because they question the 2020 Election.
Something's not right. Not right at all.
Are Democrats ignoring attacks against Americans, because they are pro-life? We know more and more Democrats are embracing extreme abortion policies–even post-birth abortion.
But would they really let maniacs like Jane's Revenge endanger Americans?
We already have the answer to that.
Key Takeaways:
Over 100 pro-life groups have been attacked since May of this year.
Not once has Biden's DOJ arrested anyone connected to these attacks.
This comes as Democrats accuse Republicans of being threats to democracy.
Source: Fox News