Did Democrats Know Omar Was An Anti-Semite Before They Elected Her? Here's Your Answer
Her hateful past has been exposed!
Why was Ilhan Omar elected?
Many Americans are asking this question after her shockingly anti-Semitic comments.
Well, maybe those who voted for her didn't know about her dislike of the Jewish people; maybe this is the first anyone is hearing of it.
…nope.
According to a report by the Twin Cities Pioneer Press, the people knew about it well before she ran for office.
Last year, leaders of the Minneapolis Jewish community actually "held an anti-Semitic intervention of Omar:"
Via Breitbart:
"Last year, before she was elected to the House of Representatives, before she emerged from a crowded Democratic field in Minnesota's liberal 5th Congressional District…

…leaders of Minneapolis' Jewish community fashioned what could be described as an anti-Semitic intervention of Omar…

…a rising star of the left whose remarks had made many fellow Democrats in the Jewish community uncomfortable."
And the results of that intervention weren't good.
Sen. Ron Latz, who is a Democrat, invited Omar to his house where the Jewish leaders approached Omar about her anti-Semitism, and they did NOT like her reaction.
As Latz recalled:
"Over the course of about two hours, we shared with her our concerns for things, including language that has references and meanings beyond just the meanings of words.
Tropes, dog whistles — call them what you will. We explained to her how hurtful, and factually inaccurate, they were.
"Most of us came out of that conversation very troubled by the answers we received.

I was not convinced she was going to give a balanced approach to policy in the Middle East, and I was not convinced … where her heart is on these things."
That's right; this news was out there all along. And liberals STILL voted for her.
Omar has since apologized and said she's learning a lesson, but Latz isn't really buying it.
In fact, he said he's "a little tired" of hearing her say she's "being educated," and that we shouldn't be treating her with "kid gloves."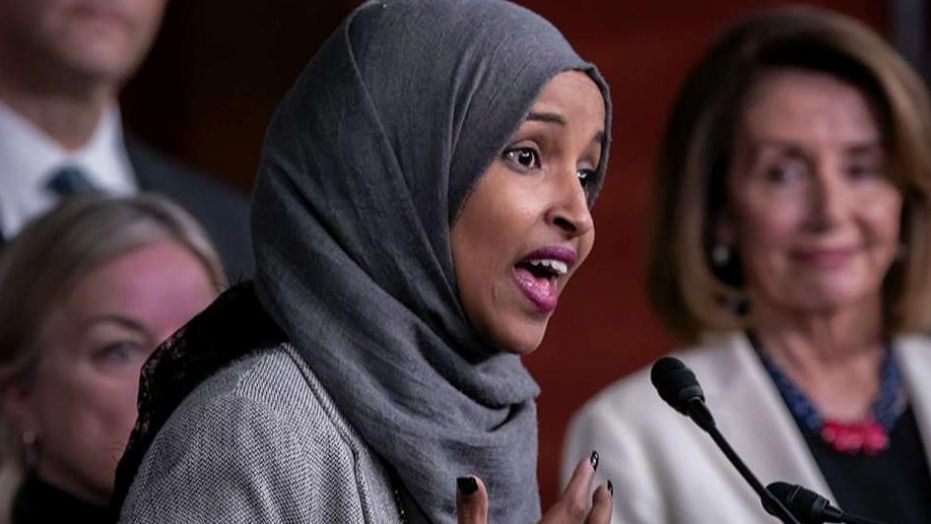 But the mainstream press is doing exactly that, and it's entirely because she's a Muslim minority woman. It's really that simple.
And yet, Jewish America is furious, as is everyone who actually cares about equality and inclusion.
This is just another example of the left's hypocrisy, and the fact that certain races and religions are simply seen as "untouchable" in today's society.
All these double standards need to end!
Source: Breitbart