SHOCK: Democrat-Run City Is Going BANKRUPT For The First Time In 40 Years!
Put liberals in power, and this WILL happen.
We say this all the time, but nobody wants to listen.
America's biggest liberal-run cities suffer the worst problems:
High crime, low employment, bad education, poor infrastructure; not to mention painful taxes and sky-high cost of living.
But the worst is yet to come for one Democrat-dominated city … turns out, it might be broke in a matter of time.
And it's REALLY sad, because this was once one of the greatest cities, not just in the country, but in the entire world.
From Breitbart:
"New York City is headed for financial ruin and could go bankrupt for the first time in 40 years, financial experts say…

'The city is running a deficit and could be in a real difficult spot if we had a recession, or a further flight of individuals because of tax reform,' economist Milton Ezrati told the New York Post.
The biggest factor in this crisis?
Many people and businesses are leaving the city for lower tax areas, and city government spending is at an all-time high … so you have a recipe for disaster.
This is pretty sad, considering New York was run by conservatives for the last twenty years, and it WAS doing quite well.
But it took Bill de Blasio only four years to ruin what Giuliani and Bloomberg spend two decades building.
This pattern is repeated time and again– good, conservative principles help a region thrive, and limited government and lower taxes spur on the economy.
Then a liberal gets elected mayor or governor, and in a matter of years, everything's reversed.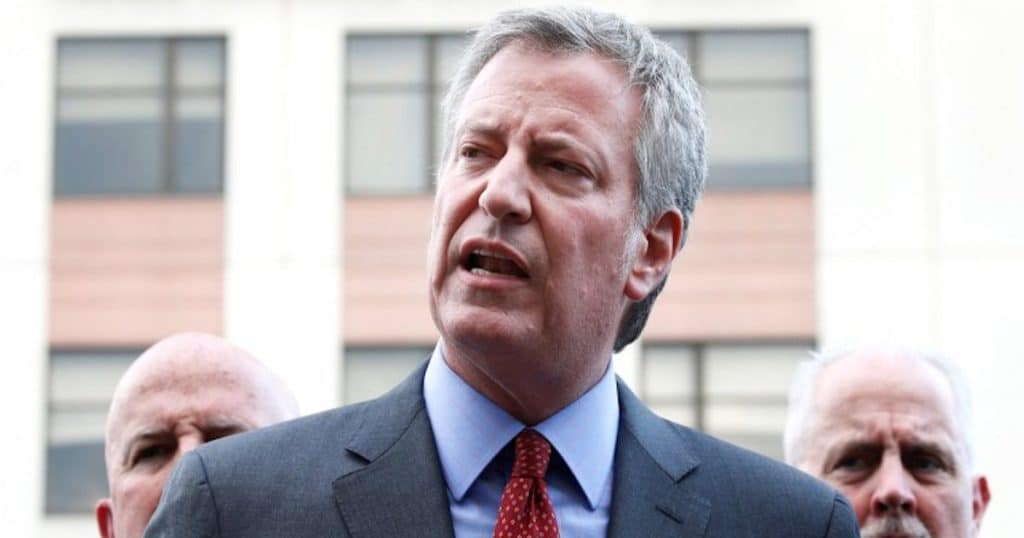 This is because Democrats spend tax revenue like there's no tomorrow. They pass heavy regulations that punish the middle class and the wealthy, and businesses flee.
But it's particularly bad in New York, because of just how FAST all this happened.
Remember, the last mayor, Bloomberg, was incredibly responsible with the city's money.
But now, New Yorkers are learning the hard way that if you elect a far-left Democrat, misery will soon follow.
SHARE to let Democrat leaders know their policies are not welcome in your city!
Source: Breitbart