Top Democrat Gearing Up For 2020 Run – He's Definitely The WORST Candidate Yet
Even Trump can't help laughing at this one!
Ah, the Democrats. They just don't get it.
So many of them think they can challenge Trump in 2020, but they still don't understand what's really going on in America.
We are taking back our country from corrupt and extremist politicians, most of whom are members of the DNC.
But the Left continues to add to this endless stream of laughable 2020 contenders … each one more pathetic than the last.
And the latest candidate to throw his hat into the ring will have you roaring with laughter.
From Dallas News:
"Beto O'Rourke has decided not to run for U.S. Senate next year against Texas Republican incumbent John Cornyn and likely will announce a campaign for president soon…

…people close to the former El Paso congressman told The Dallas Morning News on Wednesday.

Numerous people close to O'Rourke said they expect him to announce his presidential campaign within weeks."
So far, none of the Democrats running are actually electable.
It's like one giant clown car and every new Democrat that emerges is funnier than the last.
Can ANY of them actually beat Donald Trump?
Remember, millions are working again, and even more are taking home bigger paychecks. The stock market is soaring. The GDP is breaking records.
What can Democrats offer? Socialism … which will guarantee the destruction of our prosperity.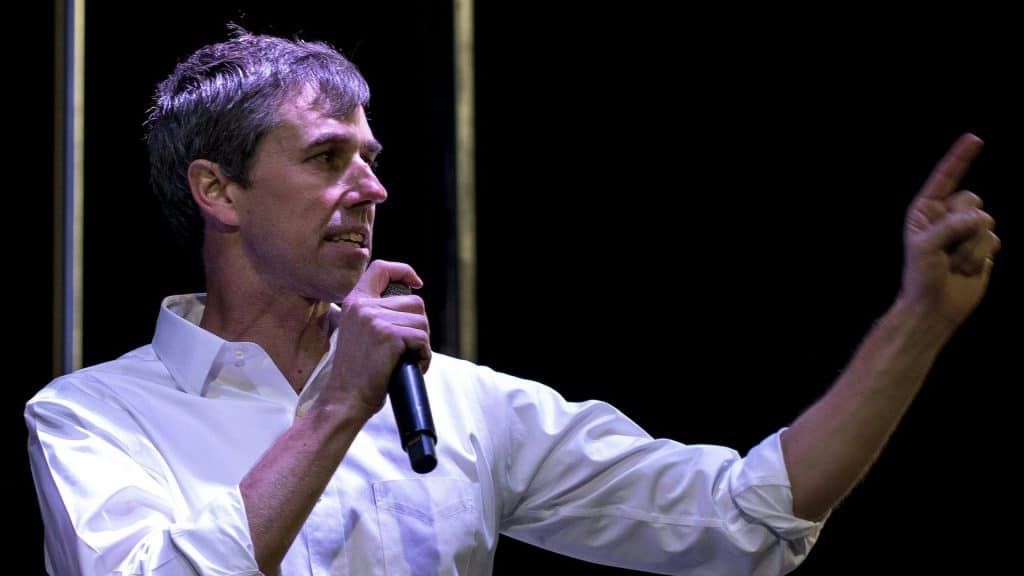 Beto O'Rourke just might be the worst candidate yet: he lost his race against conservative powerhouse Ted Cruz, what chance does he have against the Donald?!
O'Rourke tried to get illegal aliens the right to vote; he said black Americans don't want to work, AND he relied on outside donations to boost his Texas campaign.
Oh, and did I mention he lost the race in his own state?
This is the best the Democrats have? These are their leaders?
Well, SHARE if you think all this translates to an easy win for Trump in 2020!
Source: Dallas News