After Black Caucus Picks White Dem Over Black GOP – The Candidate Exposes Their Liberal Agenda
What's Happening:
Although largely Democrat, the Congressional Black Caucus claims its goal is to advance black leaders within our government. The group carries plenty of weight in Congress. Presidents have long sought its input and support.
One candidate, a black woman running for Congress, probably expected some kind of support from the Congressional Black Caucus. After all, it's not every day an accomplished black American woman jumps into a political race.
Instead, the group threw its support–and cash–behind a white man. You won't believe why.
From Fox News: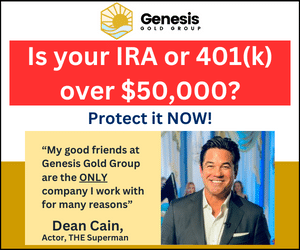 The Congressional Black Caucus has thrown its financial support behind a white male Democratic congressman in Indiana rather than to his challenger who is looking to become the only Black female Republican in Congress…

"The Congressional Black Caucus is with the politicians and lobbyists, and their career politician ally Frank Mrvan. America's poorest communities are proof Frank Mrvan and the CBC care more about power and helping themselves than helping the people of northwest Indiana. It's sad."
In a shocking move, the Congressional Black Caucus actually backed a white man, because he was a Democrat. By doing so, they ignored Republican candidate Jennifer-Ruth Green–a black woman and former Air Force pilot.
Ruth Green slammed the group that is supposedly all about increasing black voices in Congress. She accused them of being in league with the "lobbyists" of D.C.
The Republican brutally exposed the CBC's agenda, ignoring "America's poorest communities" to help career politicians and gobble up more power for themselves.
As ridiculous as the CBC's decision is, it's nothing new. Democrats have long claimed to be champions for women and minorities.
But when a woman or minority leader happens to be a Republican, Democrats are downright ruthless.
Democrats slandered people like Ben Carson and Melania Trump. Both are models of American greatness and inspiration.
Yet because they are conservative, the left treats them like dirt.
The same can be said of many conservative minorities and women who have the "wrong" views. Democrats suddenly become pro-white and pro-male in a heartbeat.
How can the Congressional Black Caucus achieve its goals with Frank Mrvan? Isn't he the kind of person they accuse of setting black Americans back?
At the very least, he does not have the viewpoint or experience they rally behind, given he's literally not black.
But I guess political power means more to them than what's right.
Key Takeaways:
The Congressional Black Caucus endorsed a white male Democrat over his black female rival for Congress.
Jennifer-Ruth Green slammed the CBC for dismissing her because she is a Republican.
The Air Force veteran accused the CBC of ignoring America's poor, to gain power.
Source: Fox News