After College Bans Pledge Of Allegiance – Legendary Actor Unloads Brutal Reply
Our traditions and values are eroding away right before our eyes.
Secular liberals across our society want to get rid of our most sacred beliefs.
These people don't believe in patriotism or American values and in fact, liberals call these things racist, bigoted, or hate speech.
And that's just what one college in California did when they erased the Pledge of Allegiance from their school.
Now, you'd expect liberal Hollywood to be all for this decision.
And while that might be true, there's at least one notable celebrity who was willing to stand up for America.
From Breitbart:
"Actor Rob Lowe slammed the Santa Barbara City College Wednesday following a decision from the Board of Trustees to remove the Pledge of Allegiance from their meetings.
Humiliated for Santa Barbara City College making national news for their idiocy.

— Rob Lowe (@RobLowe) January 30, 2019
'Humiliated for Santa Barbara City College making national news for their idiocy,' Rob Lowe said in a social media post…

The pledge was also removed because it supposedly had a 'history steeped in expressions of nativism and white nationalism.'"
The school claimed the phrase "one nation under God" was white nationalism.
…what?
How does that simple phrase even touch on race? What does it have to do with political correctness?
Newsflash: we are one nation. And, while the atheists at Santa Barbara City College might hate God, much of the nation still believes.
Rob Lowe, a Santa Barbara native, has a history of standing up for our country and values.
And as a popular figure in Hollywood, it would be easy for him to just go along with his super-liberal colleagues.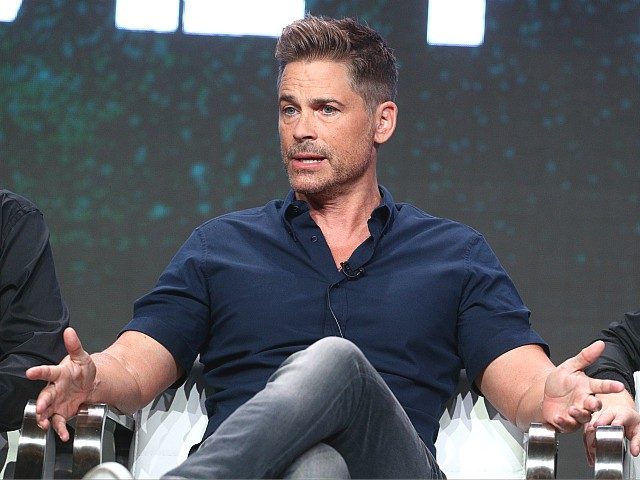 But we've seen the actor show respect for our country, values, and the hardworking patriots that keep it thriving.
In fact, Lowe even espouses the conservative value of limited government, when he's said, "I want the government out of almost everything."
That's radically different than most celebrities, who champion the far-left platform of the Democrats; a platform that borders on full Socialism.
Thanks to Lowe for speaking up for the country he loves, and echoing the thoughts of its patriotic citizens!
Source: Breitbart