Cohen Stands In Court, Raises Right Hand… And Drops The 9 DUMBEST Words Ever Heard
SO stupid… but SO hilarious.
Criminals say the darndest things.
Let's make that clear right out of the gate: Michael Cohen IS a convicted criminal.
And now, Democrats are using him as their tool to denounce and slander President Donald Trump, in the hopes of getting ammunition for their impeachment talks.
But it's backfiring badly.
Cohen's Congressional testimony yesterday was full of ridiculous comments, but one absolutely stood apart.
…and it might be one of the dumbest things anyone has ever said in a any courtroom anywhere.
From Breitbart:
"Perhaps the foremost issue with Michael D. Cohen's Congressional testimony today was spotlighted by Cohen himself when President Trump's disgraced and disbarred former personal attorney exclaimed:

'I have lied, but I am not a liar.'"
Well, there you go. Can't get much crazier than that.
If you've lied in the past, you ARE a liar, and that essentially invalidates everything you say, whether you've got your hand raised or not.
And despite the fact that Cohen is a proven liar, he's decided to blame his actions on Trump:
"I have fixed things, but I am no longer your 'fixer,' Mr. Trump.

Mr. Trump had made clear to me, through his personal statements to me that we both knew were false and through his lies to the country, that he wanted me to lie."
No, Mr. Cohen. You can't say you're a liar, then blame someone else for making you lie.
Cohen has zero credibility, which is a big problem for Democrats, as he's their "star witness" in their ongoing war against POTUS.
But we'll never forget that Cohen pled guilty to several counts last November, including lying to Congress not once, but twice.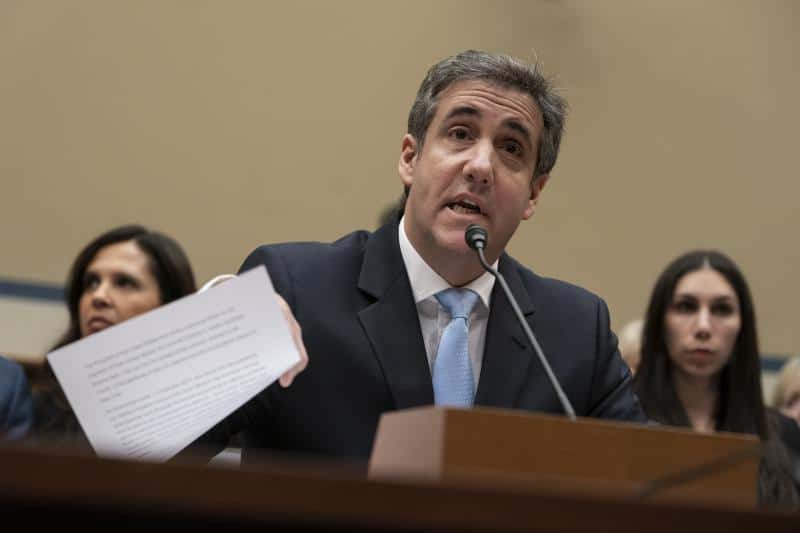 Then there's the evidence that Cohen violated campaign finance laws and committed other crimes, like tax evasion and bank fraud.
And he lied about them all. But he's not a liar…?
Well, we know the truth now, don't we? This guy is going to jail for three years, and it's because he is – I repeat – a convicted criminal.
And I'll leave you with a comment made by New York prosecutors:
"For all of Cohen's outward rectitude, he has lived a double life.

While Cohen has submitted letters describing his good nature, the evidence collected and witnesses interviewed in this investigation paint a decidedly different picture…

…a picture of someone who was threatening and abusive when he wanted to get his way."
In short, nobody should listen to a word this man has to say. Ever.
Source: Breitbart