Clinton Pollster Makes Major Midterm Prediction – All the Evidence Points to a Larger Wave Than '94 and '10
What's Happening:
Signs have been predicting (for months now) that Republicans will retake Congress this November. That follows some historical norms. But circumstances are uniquely shaping for Democrats to be handed a painful defeat.
But that's not just me talking. A respected pollster, who previously worked for the Clintons, is saying something very eye-opening. Democrats better be paying attention, because he is saying the Republican victory could be bigger than what we've ever seen before.
From The Wall Street Journal:
The Republican Party is on the cusp of a substantial midterm election victory that could rival their wins in 1994 and 2010…

If there are no upsets on either side and the toss-ups are evenly split, that brings Republicans to a 240-195 majority—a gain of 28 seats…

A more familiar predictor of midterm performance is the president's approval rating. President Biden's current approval rating of 42% last month is on par with Bill Clinton's in September 1994 (42%) and Barack Obama's in September 2010 (45%), as per Gallup polling. In those years Democrats lost 53 and 63 House seats, respectively.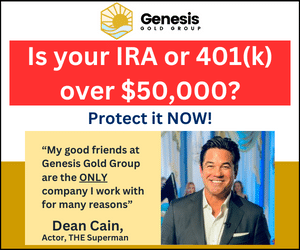 Hold onto your hats, Democrats, because it looks like you are about to face a repeat of '94 and '10.
According to Douglas Schoen, a Clinton advisor and pollster, Republicans are poised to have a bigger victory this year than in those previous decades.
All the signs are lining up. Polls show Republicans in a good position against Democratic rivals. Projections are favorable for Republicans in many swing districts.
And then there is the little matter of Biden's approval rating. In 1994, Clinton's approval was at 42%. In 2010, Obama's was at 45%.
But Biden is much worse off than either of those presidents. One poll has his approval at 42%. But let's get real. His approval has been in the low 30s for most of his presidency. Americans are outraged that he has tanked our recovery.
They blame him for inflation, high gas prices, an open border, and much more. He jeopardized 100 million American jobs over his mandates.
And he seems totally unconcerned that Americans are suffering. Not to mention his degrading mental health. Democrats are going to feel the brunt of Biden's failures in a big way. Douglas Schoen thinks it will be bigger than previous red waves.
I guess we'll find out in a few days.
Key Takeaways:
Former Clinton adviser is predicting Republican victories bigger than '94 or '10.
Signs point to Democrats losing their majority, based on polling and predictive models.
Biden's poor approval is also a major factor–he is less popular than many previous presidents.
Source: The Wall Street Journal