After Citibank Bullies Republicans, Two Senators Unload $600M In Payback
They ganged up on the American people, but two senators were brave enough to take action.
Throughout 2018 year, we've seen an unprecedented assault from major corporations against Americans.
They have attacked us over one major issue: the Second Amendment. These companies have withdrawn support from anyone—or any group—that stands for our gun rights.
Several major banks even withdrew their support for the NRA. They sided with far-left enemies of the Second Amendment to attack a group that empowers all Americans.
Now it looks like two senators from the state of Louisiana is hitting them where it hurts.
From Daily Wire:
Louisiana officials denied two of America's largest banks an opportunity to be involved in a project worth hundreds of millions of dollars on Thursday because of their decision to align with left-wing activists and the Democratic party in pushing for gun control.
"The State Bond Commission refused to allow Citigroup and Bank of America to work as underwriters on the interstate highway financing deal," The Virginian-Pilot reported…
Louisiana government officials made it clear that they would not tolerate bullying tactics intended to harm American's Second Amendment rights after far-left activists pushed heavily for gun control earlier this year.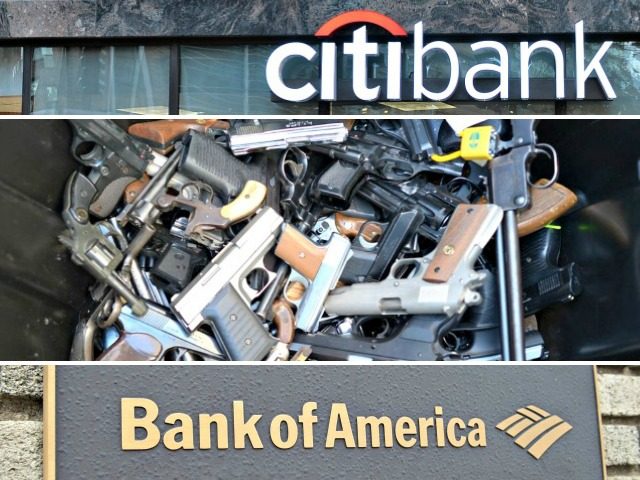 "You're in the banking business," Republican Rep. Blake Miguez told the banks. "Why have you all decided to enter the policymaking business?"
Miguez makes a good point. Why did these banks wade into an issue they have nothing to do with?
Shouldn't banks be willing to do business with anyone? Why would they attack the NRA and gun retailers? It's clear they wanted to use their power in the financial sector to restrict gun owners.
These liberal-owned companies wanted to hurt people who buy and sell guns for a living. Their goal was clear: to make it impossible for Americans to exercise their Second Amendment rights.
If we let companies get away with that—where will it end? What will happen to our rights overall?
Louisiana Republicans struck a blow for all gun-loving Americans. They sent a message to left-wing radicals that we will not surrender the Second Amendment. Even if they try to bankrupt us.
More lawmakers should follow their example.
Source: Daily Wire