Patriotic Child Tells Trump: "Keep Building That Wall" – Donald's Reply Floors America
WOW – she didn't expect that!
Millions of Americans want the border wall built – even little children! But Trump has to keep reminding us what's really going on.
Even though Democrats have done everything in their power to stop the wall, Trump has come up with billions to build it.
One young child who took the opportunity during an Easter event to tell  Trump to build the wall.
And Trump's reply just floored Americans around the country—it has them cheering!
From the Daily Caller:
"The president joined children to color cards for members of the U.S. military at the event when he said a young man told him 'keep building that wall.'

'It's happening. It's being built now,' Trump replied, according to the White House print pool."
Bang! Take that "resisters!"
Even a little kid knows we desperately need greatly increased border security, which means he's already smarter than liberals.
How can we possibly ignore the facts?
Our Border agents and DHS are overwhelmed by the sheer numbers trying to get in, and those who don't demand asylum simply jump the border.
The only permanent solution is to build the wall, once and for all.
Thankfully, as Trump said, the wall IS being built, slowly but surely.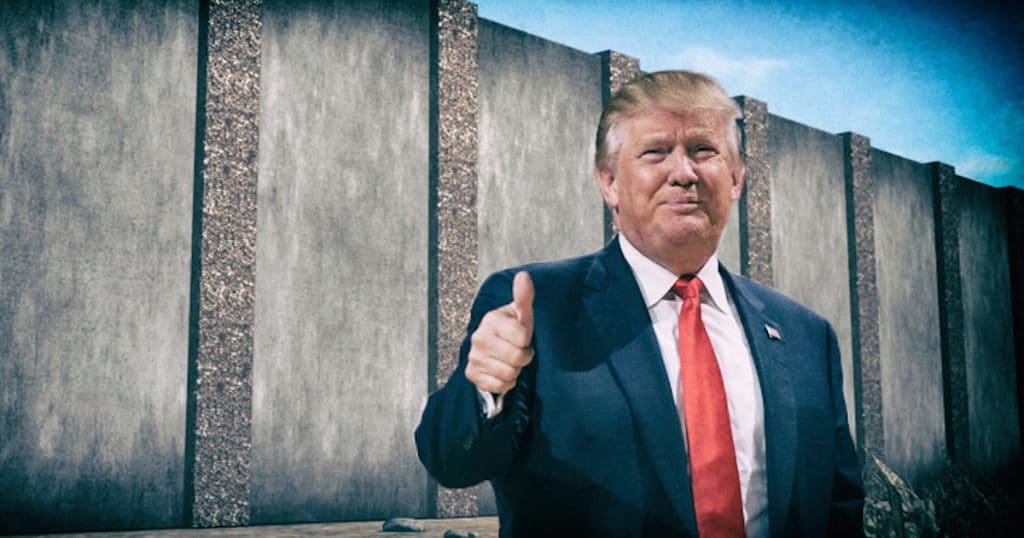 Of course, it would be close to finished now, had Congress agreed to work with Trump two years ago, instead of playing childish games.
And all Democrat leaders can do is obstruct, and thereby negatively impact this nation's security.
As for Trump, he's keeping his promise … and that little kid will soon be safer in his bed at night!
SHARE to say thank you to Trump for NOT backing down!
Source: Daily Caller