Seconds After Carjacker Attacks Pregnant Woman – Florida Army Veteran Springs into Action
What's Happening:
Veterans are trained to act quickly in times of distress and don't think twice about helping someone in need. It doesn't matter when a call for help happens or who needs help.
A veteran's timing can make all the difference when trouble happens. Dangerous people wander around the streets of this country's cities at all hours of the day or night. It only takes a split second, and a criminal can attack an innocent person.
A pregnant woman in Florida found herself in a bad situation when a convicted career criminal attempted to carjack her. He probably should have picked another victim who wasn't so close to a veteran ready to act.
The incident went down in the drive-thru of a Florida Starbucks. The suspect, Michael Prouty, according to police, was attempting to carjack the woman sitting in her car. Prouty was wanted for allegedly breaking into someone's home and stealing their car before crashing in a busy intersection.
His decision cost him as U.S. Army veteran Shane Spicer was waiting in the drive-thru line for a cup of java. As seen on police dashcam footage, Spicer jumped out of the passenger seat of the car behind the woman's vehicle and hopped into her passenger seat to confront Prouty.
"I'm gonna get you, buddy," Spicer recounts jumping into action after witnessing Prouty pull the woman out of the car. "Like, you're not going anywhere now. Like, you crossed the line."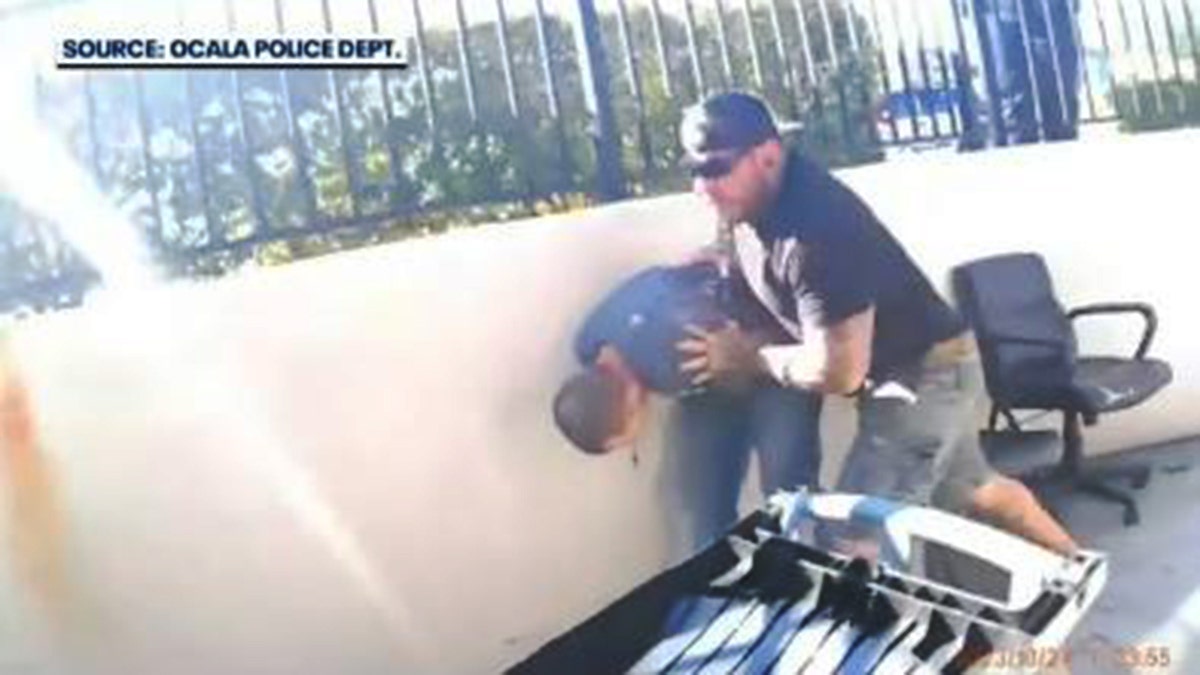 The attempted carjacking was thwarted as bodycam video shows Spicer holding onto Prouty who reportedly has 13 felony convictions dating back to 2000. Police officers closed in for the arrest.
All this happened as Spicer's girlfriend and daughter, he explained, were in their car watching the events unfold. He told a local TV station that he was a little out of breath but was able to walk away from the "instinctive, reactionary" takedown in the drive-thru.
"I feel like if you've got the ability to watch out for someone, that you should," Spicer said. "I would just hope that someone would do the same for my family."
News reports revealed that the woman Spicer saved was six months pregnant and she later thanked him for his help.
Media also reported that Prouty was charged with fleeing and eluding, attempted carjacking, a crash involving injuries and resisting arrest by the local police department. County officials also charged him with home invasion, battery on a person over 65 and grand theft of a vehicle.
This incident may not fit the "film and watch" culture of today, but veterans' actions can be the difference in helping others in need.
Key Takeaways:
Career criminal meets U.S. Army veteran in an epic drive-thru takedown.
Pregnant woman wanted some coffee before carjacker ruined her day.
The incident interrupted a veteran's coffee run and he settled things quickly.
Source: Fox News