Top California County Declares Open Rebellion To The State's Sanctuary Laws
Earlier this month, we reported on Los Alamitos' historic vote. The small city chose to reject California's sanctuary law—citing that it was obviously un-Constitutional.
The decision has sent shock waves through the liberal-run state. Americans are taking a stand against Gov. Jerry Brown and his tyrannical rule. They have grown tired of the state abusing its power to oppose the Trump administration.
Now it looks like one major county is joining Los Alamitos in rejecting Brown's agenda.
From Los Angeles Times: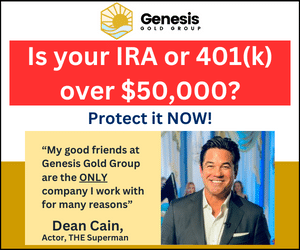 On Tuesday, Orange County supervisors may consider whether to take up a resolution to condemn and possibly take legal action against the state's "sanctuary" laws.
"These state laws are preempted by federal law," Orange County Supervisor Shawn Nelson said. "Our officers actually face penalties under state law if they so much as talk to federal agents for the wrong thing. That's just unacceptable and it's contrary to federal law."
…Other cities in the county, including Yorba Linda, Buena Park, Huntington Beach and Mission Viejo, are also starting to take action to voice their grievances against the state's sanctuary laws aimed at protecting immigrants from President Trump's immigration crackdown…
"We have an obligation to safeguard our community and we will use every tool available to help hold criminals accountable," said Orange County Undersheriff Don Barnes.
There is still a strong conservative presence in California. Jerry Brown tries to force his agenda through Sacramento. But there are many across the state who disagree. Numerous counties and cities are considering joining Los Alamitos by siding with the federal government.
And there's good reason, too. California's sanctuary law is grossly un-Constitutional. It criminalizes local police for even communicating with federal agents. How is that allowed in the United States? California is breaking its commitment to the Union, just to protect people who are not supposed to be here. People, mind you, that have committed crimes.
It's insanity. And many people in California agree.
Right now, Orange County is considering its options. They might not have much of a choice. Communities are suffering due to Brown's terrible sanctuary policy. From January to March, Orange County authorities had to release 172 illegals back into the community. All because they were not allowed to notify ICE. These weren't "nice" illegal aliens. They were convicted of domestic violence, theft, DUI's, and criminal threats.
These are the kinds of people Gov. Jerry Brown cares about. More than law-abiding Americans.
Don't be surprised if more counties oppose the sanctuary law. Brown might want lawlessness in California. But many others do not.
Source: Los Angeles Times