After 2 Burglars Go After His Young Sister – 15-Year-Old Brother Uses His 2nd Amendment Rights to Protect Her
What's Happening:
In wake of recent events, Democrats have pushed for radical gun control. They claim this is the only way to keep Americans "safe."
But we have a long history of instances when the Second Amendment has proven to be much better.
Such was the case when burglars tried to hurt a young man's sister.
From The Western Journal: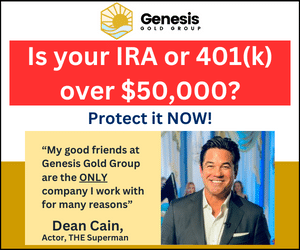 Two burglars smashed their way through a window after trying the front and back doors according to KHOU-TV…

Armed with that weapon and his father's instruction, the 15-year-old with adrenaline coursing through his veins was able to fire the shots that protected both children that day…

The two suspects fled from the home and later turned up at an area hospital.
Democrats are trying to outlaw "assault rifles" which is their term for semi-automatic firearms like the AR-15.
But most gun control advocates, including Democrats in Congress, know little about these firearms.
They don't know they are easy to use and are more accurate than some pistols. And, in the case of the 15-year-old son of a Harris Country sheriff, it saved his home.
Two criminals broke into their back door, intent on robbing the house. But the young man, in defense of his 12-year-old sister, used his father's AR-15 to drive the criminals away.
Both perps ended up in the hospital, sustaining several gunshot wounds. One of them was later brought back to the scene of the crime and arrested.
As it turned out, these young men had been robbing a number of homes in the area. Had this young man not intervened, they would have continued doing so.
Who knows what these men would have done to this boy and his sister? We'll never know because he was able to fight them off. This event happened over 10 years ago, but it's just as relevant today.
This is the real reason the Second Amendment is so important. But if people like Joe Biden had their way, we'd all be defenseless.
Key Takeaways:
A 15-year-old boy used his dad's AR-15 to fight off two robbers.
The men broke into the home, while the boy and his sister were present.
The men had robbed numerous homes in the area.
Source: The Western Journal