Biden's Vacation Schedule Lands in the Spotlight – Americans Are Canceling Trips Over Inflation but Joe Has the "Right"
What's Happening:
Americans watched in horror as Joe Biden and his family jetted off on a Summer vacation–as millions suffered from runaway inflation.
(It was made worse by the view of Hunter Biden boarding Air Force One.)
A reporter challenged the White House on why Joe was able to get away when so many couldn't afford to do the same.
This was the answer.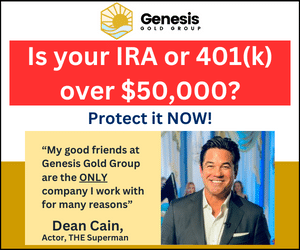 From Daily Caller:
A reporter pressed White House press secretary Karine Jean-Pierre Thursday on the president taking vacations while ordinary Americans struggle with inflation…

"… That is not unusual, that is not uncommon to do and the president has a right to spend time with his family just like every other American across the country," the press secretary said.
Oh, wow. A recent poll revealed that one-quarter of the country had to change their spending habits, thanks to Biden's inflation.
Millions of Americans couldn't put gas in their cars, let alone go on a road trip this Summer.
(And God help you if you try to buy airplane tickets right now.)
A reporter asked why Biden should take a vacation after wrecking the economy. And his press secretary actually said he had a "right" to go on vacation.
Keep in mind, these are the same Democrats who melted down every time President Trump went golfing.
They were outraged that Trump spent a little bit of time away with his family.
Yet after Biden helps tank the country's post-2020 recovery, he has a right to go on vacation?
This is the same man who once threatened to take away the jobs of 100 million Americans with his mandates.
The same man who triggered inflation with his anti-American energy policies.
The same "president" who is pushing for higher taxes, more government spending, and fewer jobs.
But he has a right to vacation when many Americans can't?
Oh, I see. It's one set of rules for D.C. elitists, another set for the rest of us.
I guess we'd have a right to go on vacation–if we were a crooked swamp dweller too, right?
Hard-working parents, who struggle to raise their kids? Do bother asking.
Key Takeaways:
White House press secretary Karine Jean-Pierre said Biden had a "right" to go on vacation.
Biden's economy has forced 24% of Americans to change their spending habits.
Millions cut Summer vacations, thanks to Biden's record-high inflation.
Source: Daily Caller, YouTube