Joe Biden Just Plummeted In the Polls – And A New Candidate Is Claiming His Front-Runner Spot
She's coming for you, Sleepy Joe!
For months, former Joe Biden has been the Democrat front-runner for 2020—but he quickly let it all slip away.
His numerous gaffes and slip-ups have apparently caught up to him.
And one competitor is more than nipping at his heels—she's essentially tied with him, after trailing for months.
Does this spell disaster for Biden's 2020 run? You be the judge.
From The Hill:
Sen. Elizabeth Warren (D-Mass.) is trailing former Vice President Joe Biden by just 1 point in a new Economist–YouGov weekly tracking poll.

Biden sits at 21 percent support in the survey, while Warren is close behind at 20 percent.
That's right, Warren is right there with Biden.
And remember, earlier this year, Pocahontas barely registered in the polls after her dustup with Trump, while Biden was soaring well ahead of any other competitor.
Now Warren is primed to take over the lead, and believe it or not, Sen. Bernie Sanders isn't far behind.
While Biden and Warren are hovering around 20 percent, the socialist candidate from Vermont comes in at 16 percent.
This is all bad news for Biden, and shows that his many public mistakes are having a major negative impact.
Joe was supposed to be the safe bet for Democrats—but now he's looking awfully risky against The Donald.
Now, Joe's still leading in some other polls, but he's majorly slipping, and this race was his to lose.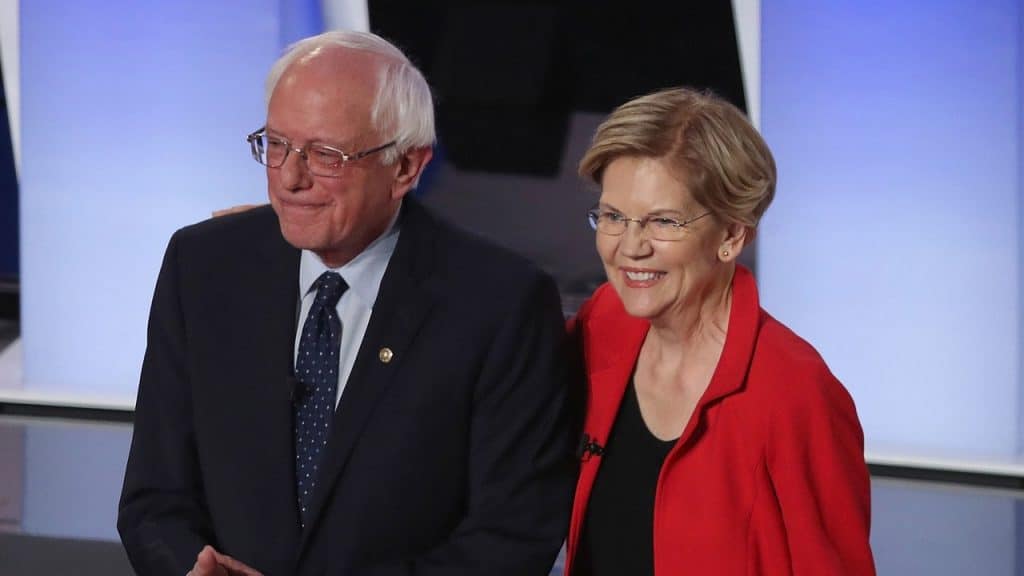 Just about every time new Democrat polls come out, the former VP loses ground … it's a downward trend, plain and simple.
What does this mean for 2020? Well, with over 20 candidates running and no one standing out, some Democrats have been desperate for Michelle Obama or Hillary Clinton to get back into the race.
They obviously won't do that, and wouldn't win, so this crisis in the Democrat party is definitely good news for Trump.
If Democrat voters are largely split on a competitor, then Trump could roll to an easy 2020 victory!
SHARE if you think Biden is toast – and Trump's going to win in a landslide!
Source: The Hill