After Biden Shows Off His "Joe-Barack" Bracelet, Obama Comrade Hammers Him: "This Is A Joke, Right?"
Biden was the top Democrat for 2020. But after this blunder, he might be falling fast.
For "Best Friends Day," he tweeted a cute picture of his BBF bracelet, with the name of none of than his former boss, Barack Obama. You know, the guy who didn't endorse him for 2020.
From Twitter: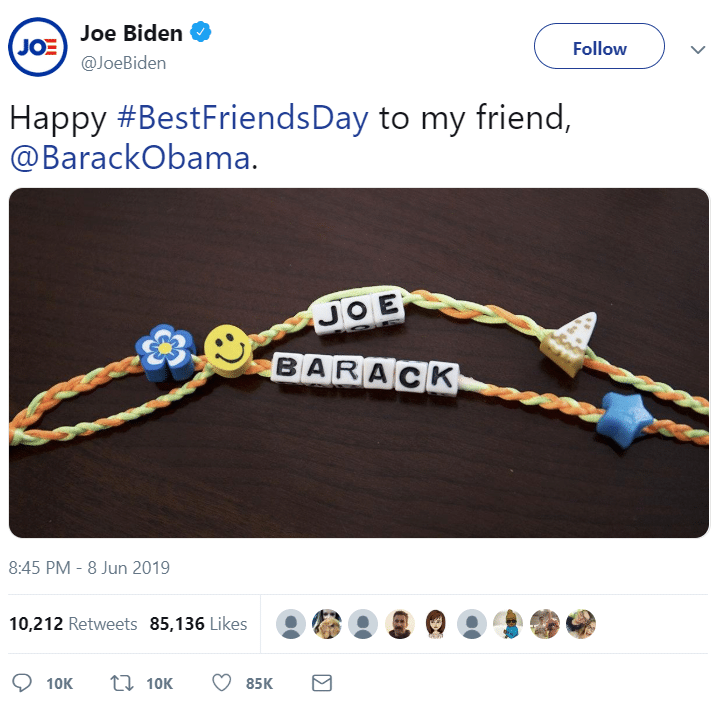 Happy #BestFriendsDay to my friend, @BarackObama.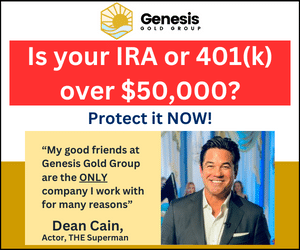 Uh… kind of odd, you know? Biden is a grown man. So is Obama. Why would anyone think is this a normal thing to show?
Maybe if Biden was, like, a 12-year-old girl, this would have been appropriate. But I don't like picturing the former President and Vice President of the United States trading childish jewelry with each other.
Isn't Biden 76??
Clearly, I'm not the only person weirded out by this post.
From Washington Examiner:
A former senior adviser to President Barack Obama was among those who ridiculed Joe Biden on Sunday, after the former vice president celebrated his friendship with Obama by tweeting an image of a friendship bracelet…
"This is a joke, right?"
We hope so, David. I don't know why Joe Biden would post such a silly picture. Maybe he's desperate to associate himself with Obama as much as he can.
He needs to remind Democratic primary voters that, yes, he's a lot like the guy they all used to love.
Because right now his 2020 race is looking like the joke.
Hey, even if Barry refused to endorse Joe, that's okay. He was the guy's VP, after all. Don't you remember that!??
There's nothing wrong with Biden associating himself with Obama. He served him for eight years as vice president. Many of his policies might mirror Obama's. That's not a surprise.
But why do it in one of the most uncomfortable and inappropriate ways possible?
I doubt very much Obama is Biden's BFF. I'm not sure they are even friends. Professional colleagues, sure. But friends, with cutesy bracelets to show for it?
Come on, Joe, this was a bad idea.
COMMENT to tell Biden what you think of his best friend bracelet.
Source: Washington Examiner