Biden's Debt Deal In Serious Jeopardy – Critical Flaw Exposed In Biden's Plan
What's Happening:
If Joe Biden wants to win re-election, he'll need the support of every last Democrat voter. But, trust us, he won't be able to count on independent voters! Biden's performance as president has been so bad, he's suffered some of the worst approval ratings we've ever seen.
The only people who will vote for him, honestly, will be people voting against the Republican nominee. But even that's not guaranteed, if Biden keeps making decisions that upset his own voter base. And, according to a new report, most Democrats are against him on this major issue.
From Fox News:
A new poll shows that a majority of voting Democrats want an agreement to increase the government's borrowing limit only if it includes provisions to reduce the government's annual budget deficit – a position that goes against the view of President Biden and Democrat leaders in Congress.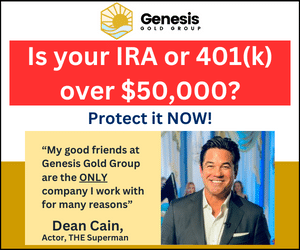 Ouch. According to an AP-NORC poll, 58% of Democrats want Biden to make a debt ceiling bill that includes spending cuts. This flies in the face of everything Joe Biden has been trying to do. Biden had demanded Congress raise the debt ceiling, without any cuts to his socialist spending spree.
But House Republicans refuse to agree to a deal without spending cuts. In fact, Republicans have already passed a bill in the House that raises the debt ceiling with cuts. All it needs is to pass the Senate and for Joe to sign it.
Biden has refused to make any compromises, the very opposite of why our government is structured this way. He is determined to let the country default and blame it on Republicans. But not even Democrat voters agree with his tactics.
Most of the party wants a deal to avoid defaulting. Why does it seem like Democrat politicians go out of their way to ignore their own voters? I guess they assume they can do whatever they want. What are their voters going to do–vote for a Republican?
That kind of thinking seems to be guiding most of Joe Biden's decisions. But he better realize that, with a track record as bad as his, plenty of Democrat voters might vote for the other side next year.
Key Takeaways:
A new poll reveals most Democrat voters support spending cuts to raise the debt ceiling.
Biden has refused to negotiate with Republicans on this issue, pushing America toward disaster.
House Republicans have already passed a bill to raise the debt ceiling, but Biden has rejected it.
Source: Fox News