Beto O'Rourke Loses It on Live TV – Heckler Laughs at Robert's 2A Views, Beto Quickly Buries His Career
What's Happening:
Despite all common sense and logic, Francis O'Rourke is running to be Texas governor.
The far-left progressive (who calls himself "Beto" to trick people into thinking he's Hispanic) is pushing a radical gun control agenda.
And while speaking to a small crowd about his plans to take guns from Texans, snaps at a heckler.
From Fox News: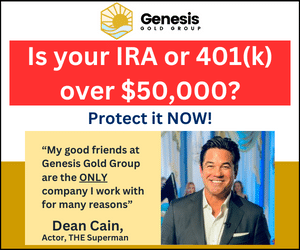 Texas Democrat candidate for governor Beto O'Rourke unleashed profanity on someone who apparently laughed while he criticized gun ownership laws after the Uvalde mass school shooting…

"Hundreds of rounds of ammunition and take that weapon that was originally designed for use on the battlefields of Vietnam to penetrate an enemy's soldier helmet at 500 feet and knock him down dead," O'Rourke said, briefly taking a knee and expressively pointing off to the distance.

"Up against kids…" O'Rourke continues, before hearing laughter and turning around.

"It may be funny to you, mother—-er, but it's not funny to me," he shouts as supporters cheer.

 
O'Rourke tried to stoke the emotions of a small crowd, while pushing inaccurate information about firearms.
While he took a knee in an awkward attempt to show how a rifle works, someone appeared to laugh.
The Democrat rose and cursed out the person—who most likely was one of his supporters.
What the heck is going on, Francis? We know that this man has a history of odd outbursts and erratic behavior (he once tried to get his wife and family to eat excrement) but this is inappropriate.
Like most anti-Second Amendment Democrats, his attacks on this right were unfounded and false.
He was using the death of children to strip away a fundamental right. A right we've seen, time and again, save lives.
It's pretty shocking to see even a Democrat run on a gun control platform in Texas. Does Francis really think he's going to win—by promising to rob citizens of this constitutional right?
Numerous leaders have called for stronger security to prevent tragedies like Uvalde. O'Rourke just wants to disarm law-abiding citizens.
And he doesn't even have the poise and temper to defend his positions.
Key Takeaways:
Francis O'Rourke cursed out a supposed heckler while pushing gun control.
He said, "It may be funny to you, mother—-er, but it's not funny to me."
"Beto" is pushing far-left gun control during his campaign for Texas governor.
Source: Fox News