Hilarious! AOC's Mom Abandons Her Daughter's State Because She Couldn't…
The irony will absolutely make your day.
Oh, this is just too delicious.
When your own mother flees the state of which you are a representative, you just hope the news doesn't get out.
But it did: Rep. Alexandria Ocasio-Cortez's mom left New York to live in Florida.
And why?
Lower taxes, of course. Way, way lower taxes.
As Blanca Ocasio-Cortez told the Daily Mail (via Breitbart):
"I was paying $10,000 a year in real estate taxes up north.

I'm paying $600 a year in Florida. It's stress-free down here."
Mrs. Ocasio-Cortez actually moved a few years ago in 2016, just before AOC announced her candidacy.
But the fact remains that AOC's mother simply couldn't handle the out-of-control taxes of NYC anymore.
How ironic is this?
Alexandria Ocasio-Cortez is a full-blown socialist, who, if given the opportunity, will take even MORE tax dollars from American wallets.
She's already spoken about outrageous 80-90 percent tax rates on the wealthy, for example.
And even for regular people, taxes in socialist regimes climb to 60-70 percent.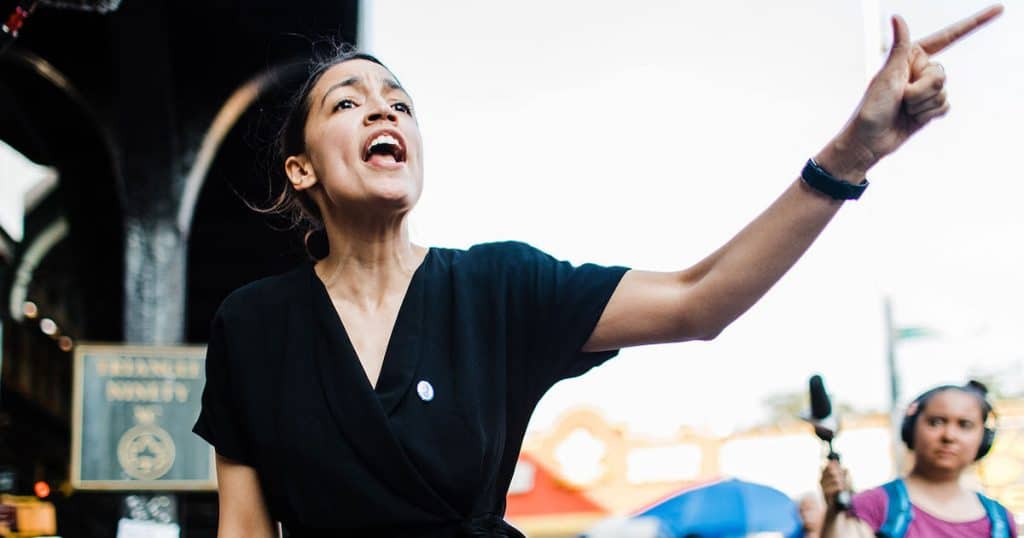 So, if AOC ever gets into a position of real power, she will undoubtedly tax New York citizens to the gills … the exact reason her own mother had to leave!
Oh, and if socialism is adopted across the country, mom won't be safe from insane taxes in Florida, either.
You have to wonder what Blanca thinks about her daughter's tax-the-crap-out-of-everyone philosophy.
Do you think mother and daughter might not be on the best of terms…?
Source: Breitbart