Queen AOC Just Got a Rude Awakening – In Her Own New York District, Protesters Interrupt Her Town Hall
What's Happening:
So-called socialist Alexandria Ocasio-Cortez might have thought her re-election bid was secure. But you open up a Pandora's box when you cater to entitled socialists. AOC made her name, winning over spoiled brats who want the government to give them everything.
But what has AOC done to actually make good on her promises? Um… let me check… nothing, she's done nothing. In fact, what she has done is capitalize on her fame to gain wealth, status, and popularity.
The folks back home are benefitting, though, when she shows up at the Met Gala. And during a town hall, they let her know what they thought of her.
From Fox News: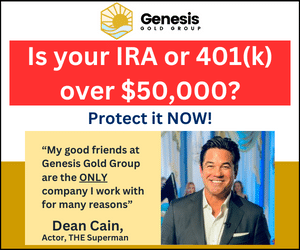 Protesters on Wednesday crashed a town hall event for Rep. Alexandria Ocasio-Cortez, D-N.Y., which took place in her own backyard of Queens.

Footage shows some protesters chanting "AOC has got to go" while others silently hold signs and stare at the controversial Democrat. Ocasio-Cortez herself sat on the edge of a stage and pretended to dance along with the protesters' chants.

Ocasio-Cortez is up for re-election in November and is facing Republican challenger Tina Forte, a local business owner.
It seems sentiment against AOC is growing back in her home district. Not that long ago, AOC was torched by environmentalists and other supporters–who accused her of betraying them.
We doubt very much this group of protesters were purely Republican advocates. Even people who formerly backed AOC are starting to realize, she's hardly on their side.
While in Washington, AOC has made very few waves. At least, that actually helped people back home.
In the past, she was blasted for not even having a phone number people could call.
She appears to be more concerned with elevating her profile, than doing the hard work of leading in Congress.
This protest could be just the tip of the iceberg of AOC's troubles. She might be safe in her district, for now.
But if she continues to fail to make good on her campaign word, she might lose enough support to find herself kicked out of Congress.
Key Takeaways:
AOC was confronted by protesters during a town hall in Queens.
She had been previously criticized by supporters for failing to back her word.
AOC has a reputation for talking big and exploiting trends but doing nothing of value.
Source: Fox News