Alexandria Poll Reveals The Floor Just Dropped Out – And She's Flying Off The Handle
The new Democrat star AOC didn't see these poll numbers coming – she knows exactly who to blame.
Alexandria Ocasio-Cortez was once a star among liberal Democrats. My, how times have changed in just a few months!
After her terrible Green New Deal and her daily gaffes, Democrats are starting to realize the young whipper-snapper is in way over her head.
The numbers are in, and she can't be happy about where her star is heading. From The Federalist Papers:
A new poll showed that the 29-year-old has gained 15 points in the unpopular category with voters.
15 points down in just a few months? And after more people became familiar with her, 41 percent have an unfavorable view of her.
That's got to hurt.
How do you think she responded?
And after this poll came out, she ranted on the social network. 
New York Rep. Alexandria Ocasio-Cortez had a world class tantrum after it was reported that her unpopularity rating has skyrocketed…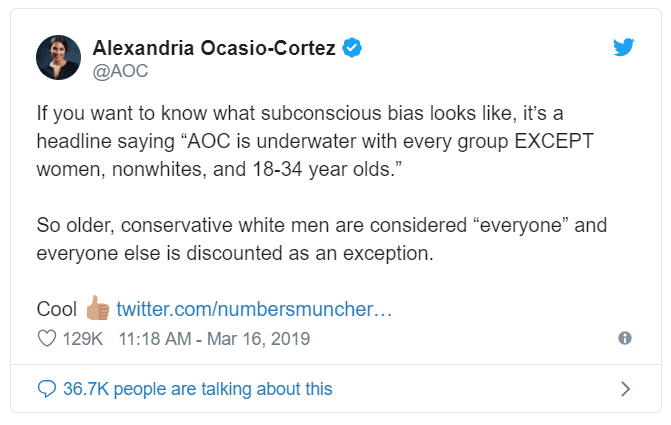 As you'd predict, she blamed everyone under the sun—except for her own actions.
But AOC is just following her hero's lead. Like Hillary Clinton, she's blaming everyone but herself.
I don't think I've ever seen a politician's career flatline this fast, have you?
SHARE if you're ready to see AOC go!
Source: The Federalist Papers, Twitter