Shock: AOC Just Admitted The DISTURBING Truth About Illegals In Her District
We all know WHY she needs them… right?
Should the U.S. Census include a question that asks if the taker is a U.S. citizen?
Well, of course, right?
But ever since Republicans have tried to get that question back onto the census, Democrats have been screaming bloody murder.
Remember, they don't want any distinction between "legal" and "illegal" immigrants.
And they also don't want that citizenship question because it might "discourage immigrants from participating in the Census."
No, it would only discourage illegals from participating and remember, Democrats must protect that voting group.
In fact, Rep. Alexandria Ocasio-Cortez just flat-out admitted that without illegals, she might not be where she is today.
Via Breitbart:
"Rep. Alexandria Ocasio-Cortez (D-CA) said during a Thursday House Oversight and Government Reform Committee hearing that illegal aliens residing in her district were her 'constituents.'"
That's right: her constituents.
In other words, she just admitted that a portion of her followers are illegal aliens, and she wants to protect them.
This confession came when addressing an email Kansas Republican Secretary of State Kris Kobach sent to Commerce Secretary Wilbur Ross.
Kobach said that the lack of a citizenship question "leads to the problem that aliens who do not actually reside in the United States are still counted for congressional apportionment services."
AOC's response:
"Of course they do reside in the United States. They reside in my district. They're my constituents."
Doesn't get any clearer than that.
It's no surprise that Democrats and leftist organizations have been pushing back against the reinstatement of the citizenship question in the census.
A few state attorney generals and the American Civil Liberties Union (ACLU) have filed lawsuits saying the question is "unconstitutional."
Can you believe that?
The U.S. Census simply asking if the person is a U.S. citizen is unconstitutional?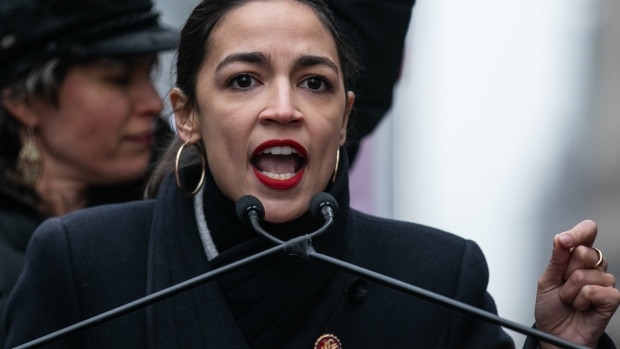 What sort of backwards world are we living in?!
And of course a part of AOC's constituency are illegals; the question is, how MANY are illegals?
Furthermore, if she didn't have them, would she have gotten elected…? Questions to consider, certainly.
SHARE if you SUPPORT having a citizenship question on the U.S. Census!
Source: Breitbart