After Trump Delivers 1 Amazing Promise – DeSantis Hits Back with Eye-Opening Question
What's Happening:
It's no secret that Donald Trump has been mercilessly critical of Florida Gov. Ron DeSantis. Long before the Republican announced his own 2024 campaign, Trump attacked his character, his record, and his accomplishments. But, to the surprise of many, DeSantis said nothing in return.
He most likely knew getting into a street fight with Trump was a bad idea.
But in recent days, it looks like the gloves are off. DeSantis has become increasingly antagonistic toward the former president. And now, it seems he's going on the offensive. Recently, Trump vowed that he was going to quickly fix America, in just six months if re-elected. DeSantis fired back with this question.
From Daily Wire: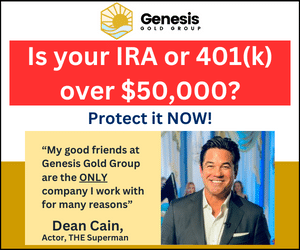 Speaking to a group of voters in Iowa, the former president said… he could reverse the Biden administration's impact on the country in six months…

A reporter brought Trump's promise to make the U.S. "the way it was" in six months to DeSantis, who was campaigning about 1,200 miles away in New Hampshire. "Why didn't he do it his first four years?" DeSantis quipped.
.@GovRonDeSantis responds to my question about former President Trump saying he'd fix the U.S. in six months after DeSantis previously said he'd need two terms to turn the country around.

DeSantis: "Why didn't he do it in his first four years?" pic.twitter.com/7Tu39HFuCr

— Gabe Gutierrez (@gabegutierrez) June 1, 2023
Wow. A reporter asked DeSantis about what he thought of Trump's vow to "fix" America in just six months. DeSantis quickly fired back saying, "Why didn't he do it in his first four years?" This is one of the most direct and critical attacks DeSantis has leveled on Trump since entering the race.
DeSantis has previously discussed Trump's second-term problem. If re-elected, Trump at best only has four years to get anything done. Many people believe all the good Trump accomplished in his first term has been wiped out by Biden.
So, Trump has only one term, if elected, to get anything done. In contrast, DeSantis (or another Republican president) will have potentially eight years to make good on campaign promises. DeSantis said if Trump won, the next presidential election would surely fall to Democrats.
It appears DeSantis believes that Republicans need the next eight years to fix the economy and reverse Biden's disastrous decisions. How will Trump respond to DeSantis's criticism? I guess we'll find out soon enough.
Key Takeaways:
Trump vowed to fix America in just six months if elected president.
DeSantis fired back asking why he couldn't do it in his first four years.
The Florida governor is becoming increasingly vocal against Donald Trump.
Source: Daily Wire