'Abolish ICE' Democrats Go Silent After Undocumented Crime Report Drops
One quick look at this mile-high report of undocumented crimes and some Democrats are going to start begging for a border wall.
Democrats think illegal immigrants—who break our laws to enter the U.S.—are all decent, law-abiding people.
Oh wait … that's patently untrue.
Why would anyone think that people who break the law to come here, would then become model residents? Most illegals will fight tooth and nail to stay in America.
They have zero regard for our laws, after all. They take jobs from Americans and many who come here illegally are members of vile drug cartels and gangs. They are dangerous criminals who kill, rape, and steal for a living.
Yes, these people exist.
But Democrats don't want you to focus on that. They lie and claim illegals are just decent people, even though the truth is much different.
Now, a new report has come out, exposing what these "decent" people were up to last year.
From Western Journal:
"Illegal immigrants who were arrested by Immigration and Customs Enforcement were responsible for more than 48,000 assault offenses in 2017, according to a White House press release Thursday.
Illegals captured by ICE were also responsible for more than 5,000 sexual assault offenses, 2,000 kidnapping offenses, 1,800 homicide offenses and 76,000 dangerous drug offenses, according to the press release.
In addition, ICE's Homeland Security Investigations unit made 4,818 gang arrests in 2017.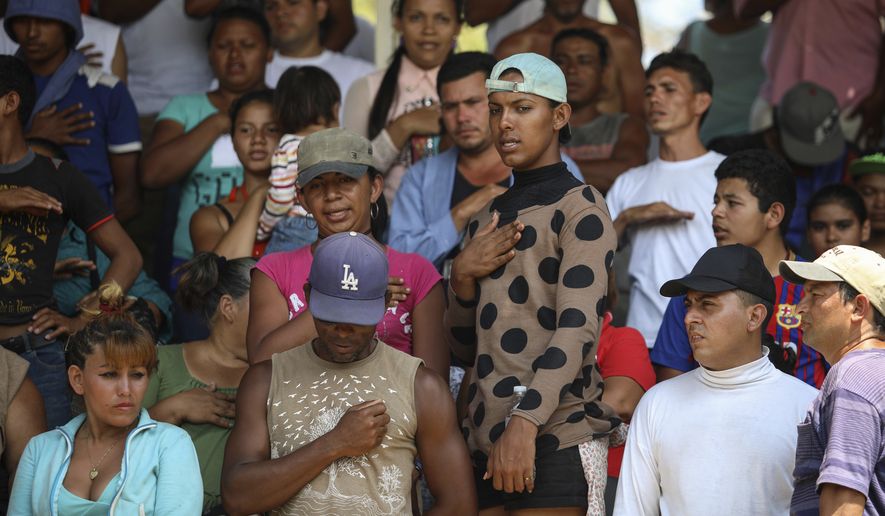 The release also highlights the role of ICE in seizing illegal drugs, noting the agency seized 980,000 pounds of narcotics in 2017, with 2,370 pounds of fentanyl and 6,967 pounds of heroin."
The facts are obvious: abolishing ICE would be one of the most irresponsible and reckless things our government could do. And yet, leading Democrats have demanded ICE be eliminated.
This is nothing new for liberals, though.
They've never respected our law enforcement officials; they hate our military; they hate our police. Naturally, they hate ICE—a law enforcement agency that protects Americans from criminal aliens.
The bottom line is, every last crime on this list could have easily been prevented. Had our border been enforced and ICE allowed deport criminals, Americans would have been safe, right?
Democrats claim to care about victims, yet they don't care about the many American victims who suffer due to illegal immigrant crime.
Where is the outrage over the 48,000 Americans assaulted? Where is liberal outrage over the 5,000 people sexually assaulted? Or the unacceptable 1,800 murders—murders that should have been prevented?
Its clear Democrats don't care about our well-being. They don't care about making America safe, and to demand the abolishment of ICE proves they never cared about us at all.
Source: Western Journal