State Humiliated in Midterm Flop – As the Nations Moves On, Voting Change Delays Results in State of Alaska
What's Happening:
Going into the midterms Democrats were hyping up the possibility of long delays for most of the closest races. That seemed to be just more hot air from a party with a weak relationship with the truth. Some races are still being tabulated, but most of the elections were called on Election Night, as they should be.
But one state has won the prize for "Worst Way to Count an Election, Ever." While other states might take a few more days to finalize the results, this state won't know until the end of November.
From Breitbart:
Results in Alaska's congressional elections will not be decided until November 23 — two weeks after Election Day — thanks to the state's new ranked-choice voting system, which delays the tabulation of second- and third-choice selections.

As of Wednesday morning, challenger Kelly Tshibaka (R) held a narrow lead over incumbent Sen. Lisa Murkowski (R-AK). But Tshibaka's 44% was not enough to win an outright majority in the four-candidate race. If Murkowski wins enough second-choice votes — including from the 9.5% of voters who chose the lone Democrat in the race — then she will win and retain her Senate seat.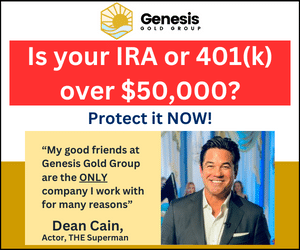 Ranked choice sounds like the dumbest idea ever. Republican Kelly Tshibaka could end up winning the most votes. But if RINO Lisa Murkowski ends up getting more "second choice" votes (which means "running up" to most people), she'll end up keeping her Senate seat.
Sounds like a convenient gaming of the system, to keep corrupt establishment types in power, huh?
But the situation is complicated even more since it will take two more weeks to sift through the ballots to decide the second and third-place selections. Hey, here's an idea! Let's ask voters to decide on the one candidate they want elected!
Sounds like that kind of ballot system would determine a winner much quicker, right? Why Alaska decided this was a good system is beyond me. All we get are delayed results and an outcome that few people (besides Murkowski) could be happy with.
Murkowski was largely panned by her state over decisions to betray former President Trump and support failed Joe Biden. She previously eked out a victory in 2010, after losing the primary. She managed to hold onto her seat back then, because of write-in votes.
Geez, this woman's really using up her nine lives. When is she finally going to be kicked out of power?
Key Takeaways:
Alaska won't have results for its Senate race until November 23.
Its new ranked-choice system means a second-place candidate can end up winning.
Kelly Tshibaka has the most votes, but RINO Murkowski might keep her seat.
Source: Breitbart